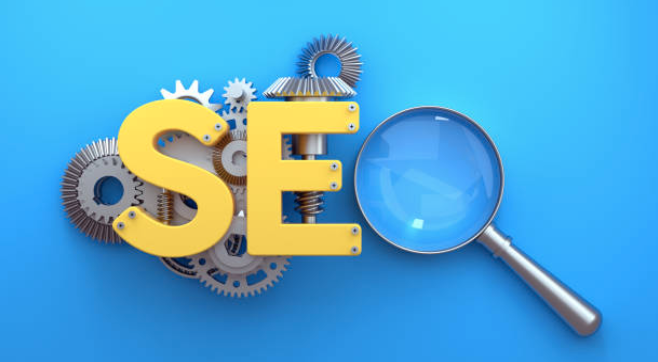 If you're just launched your startup, you may think that search engine optimization is something you can leave till later, when your company is on firmer footer. You would be wrong. Neglecting SEO as a startup is something you can't afford to do, as SEO is ultimately a marathon and not a track meet.
There are no quick and easy ways to get yourself to the top of the search engine results page (or SERP as the cool kids in SEO would call it.) You're slowly building a brand so that Google and other search engines know to bring people to your website's doorstep when they look for the services you provide. Google is Shawshank prison; SEO is the tiny rock hammer you use to chip a hole through its walls, Andy Dufrene style. You need to start chipping at that wall right away.
So what's different about SEO for startups vs other websites or businesses? The short answer is nothing. The best practices of SEO are going to be the same whether you're a startup or a long established business. The only real difference is that you're going to be working with a limited budget, so you're more likely to be DIYing your SEO. This means having a good understanding of SEO is key for your startup doing well.
I'd recommend investing in a simple all-in-one SEO tool like Moz Pro or Ahrefs to be able to find and analyze the data you need for optimizing your site. Below are the top five things you can do to get started with this.

#1 Make Yourself Findable by Search Engines
Step one is to make sure you have a good website that's easily indexed by Google. The goal of Google is to allow their users to easily find relevant, high quality content and have a pleasant experience in the process. If you get in the way of that mission, intentionally or not, you will suffer in the rankings. So what does that mean?
Good Code
Your website code needs to be set up in a way so that search engines can understand your content. That means:
Have h1 tags, meta descriptions, and titles on all your pages so Google knows what they're about.
Making sure the above tags have appropriate keywords for your business. If you want people to find you when they search for "vegetarian burger", you will want to have those words in those important tags.
A sitemap.xml to help search engines find all the pages on your site.
Your SEO tool should have a way to scan your site to find all of these potential issues and more. As you build out your site, you'll keep adding and changing content so routinely scan your site to make sure there are no issues with your HTML.
Good UX
Google wants users to have a pleasant experience finding content. When people come to your site, they should find it easy to navigate and use. That means having a responsive website so that users on any device can access your content. It means that your website needs to be fast (no one likes a slow site), and have good design and UX.
Google now looks at how your site does on these metrics for determining ranking. If your competitor has equally relevant content as you, but has a faster site, Google is going to rank them higher on the SERP. You can use Google tools like web.dev to look for potential problems in this area for your site or app.
The main lesson here is to make a site that's enjoyable to visit for everyone. If you do that, Google will be happy!
#2 Decide What You Want to Rank For
So you have your business and you want people to find it. First you need to decide what keyword phrases you're going to rank for. Some of this will be obvious. If you're running a shipping business, ranking for "cheap shipping" is a good goal.
One of the hard parts about doing SEO for startups is that often the keywords you want are dominated by larger and more established sites. You're going to do one of two things:
Look into the long tail to grab that search volume from multiple keyword phrases
You're going to need to use that all-in-one SEO tool for this. Use it to find what keywords you currently rank for and see if you can tweak your content to improve your positions for pages that currently do well on the SERP.
Most all-in-one SEO tools will also have some sort of keyword research tool that will give you information about the difficulty of keywords. Use this to find phrases you can easily rank for and adjust your content accordingly.
#3 Give Visitors Content They Actually Need
At the end of the day, Google rewards sites that provide people with useful content. If you want to rank for SEO, you need to create, and keep creating, quality content. It's absolutely essential that blogging is part of your startup SEO strategy.
By creating quality content that's related to your brand, you can rank for numerous keyword phrases. That will bring visitors to your site who might be interested in what you're selling. Have you created a new delicious vegetarian burger? Write about eating less meat and climate change and rank for those search terms. Boom. You just got a bunch of new visitors to your site who are probably interested in your product.
Or take this blog post for instance! We're tailoring our domain leasing service to startups, so creating content that's useful for people who own or work with startups, like yourself, will bring more visitors to our site. This blog post is us taking our own advice 🙂
When you're creating your blog content, look at those keywords that you decided you want to rank for in #2. That will help you decide what to write about. Always remember that, at the end of the day, you want to create something helpful or interesting for people. Your content should be making the internet a better place.
#4 Build Your Startups SEO Reputation
The fourth best practice is to continually build up your startup's online SEO reputation, which means generating backlinks. If other high quality websites link to your content, then that's a vote of confidence in what you've created. These links are very important to Google and other search engines.
You want to create these backlinks without resorting to scamming tactics or bribing people to do so. Google will eventually find out and you will end up getting blacklisted like Rap Genius.
SEO for startups requires putting in that link building early. Link building is a process in itself, and involves a lot of reaching out to people in your industry to see if they'll share the content you're creating. Moz has a wonderful detailed guide for this.
#5 Always be testing your SEO
The final best practice is to never stop improving your startup's website. SEO is a continuous process, not something you can do once and forget about. You need to be looking at the other four steps all the time. SEO for startups means constantly experimenting and testing new ways to rank for keywords. You always need to be chipping away to try and improve your rankings and your content.
With a lot of work, and a little luck, you'll hopefully be able to make your way to the top of the SERP, where your startup needs to be. Good luck!
Check out our domains page to see if we can help you build your brand.