Note: We published the original version of this updated article on our Chit Chats blog.
Wix and Squarespace are the two most popular hosted website builders on the market. For non-technical people, they're often the easiest way to get a beautiful website up and running quickly. What you may not know is that both are popular platforms in Canada for running e-commerce stores. For this post, we're comparing Wix vs Squarespace to find out which is best for e-commerce.
Overview
Wix and Squarespace collectively make up around 27% of the US e-commerce market. They are Software as a Service (SaaS) which means they host and control the code of the websites that are created on them. This separates them from other platforms, like WordPress, which can be self-hosted and give you complete control over your website code and data.
For this post, we'll only be comparing the e-commerce functions of Wix and Squarespace. As far as their abilities as website builders go, both are good so you'll probably be happier with either. You can look at some other comparisons for more general details.
Are Wix and Squarespace Good for E-Commerce?
Before we start, let's first examine whether you should use either of these two platforms at all. Both site-builders are designed for starter websites. If your business grows in size or complexity then neither is likely going to meet your business needs. In addition, you can't export your website to another platform if you use Wix (although you can export your products unlike Squarespace). That means if your business expands, you'll have to completely redo your store on a new platform.
Unless you plan to only have a small simple store, we'd recommend going with either Shopify or WooCommerce. See our comparison of the advantages and disadvantages of these two platforms.
Pricing
Let's say a small store is all you need. Both Squarespace and Wix require you to sign up for a subscription. They allow you to pay month to month but encourage their users to sign up for a year to get a cheaper rate.
Wix's three business plan prices range from $20-35 USD/month if you pay annually. Squarespace's three plans run from $18-40 USD/month. The basic option is a little cheaper for Squarespace, but Wix is cheaper for the medium to expensive plans.
The advantage of choosing the more expensive plans for Wix is the larger amount of storage space (20/35/50 GB respectively). The advantage for Squarespace is lower transaction fees (0% instead of 3%) and several additional features from customer accounts to gift cards.
Both Wix and Squarespace use external gateways, such as Stripe or Paypal, to handle credit card payments. These usually charge transaction fees of around 2.9%. Squarespace's transaction fees are in addition to these fees, so the cheaper plan is only going to save you money if you make less than $66/month in sales. If you anticipate selling a substantial volume, and you want to use Squarespace, go with the basic/advanced commerce plan. Otherwise, your transaction fees will hurt your bottom line.
In general, Squarespace is ever so slightly more expensive, but not enough to make it a deciding factor for most people. We'd advise making your decision between Wix and Squarespace on the functionality you need for your business instead of the price.
Wix vs Squarespace: What's the same?
In terms of e-commerce, Wix and Squarespace are pretty similar. They satisfy most of the general requirements that you want for a store: product pages, options for several variants, a variety of payment systems, coupons/promo codes, inventory tracking, tax calculation, subscriptions, and Point of Sale (although only in the U.S.).
For both Wix and Squarespace you're able to customize your product. You have more control than Amazon and eBay give you, but less than Shopify and WooCommerce which make it easier to go in and tinker with the design. Both provide basic e-commerce functionality but make sure you're not able to break anything.
Where the two site-builders are different is in the additional e-commerce functionality they provide. It's a bit of a mixed bag, so we can't compare one-to-one. Instead, we'll go through each platform's advantages separately.
Shipstation Integration
Both Squarespace and Wix allow you to connect your store with Shipstation, an online tool for managing fulfillment, which is probably one of their more powerful integrations. This allows you to manage your stock more effectively, print postage labels for your parcels, and connect to fulfillment services like Fulfillment by Amazon. If your business sales grow past a certain volume, this could be immensely helpful for shipping your products to customers.
If you have an Amazon presence, in addition to your online store, Fulfillment by Amazon allows you to handle all your inventory in one place. You can read more about the advantages of Fulfillment by Amazon in our eBay vs Amazon comparison article.
Squarespace E-Commerce Advantages
ChowNow
If you're running a restaurant, Squarespace also offers integration with ChowNow, a restaurant online ordering app. Unfortunately, this is only available in the U.S., so if you're a Canadian restaurant business it doesn't help you.
Wix E-Commerce Advantages
While Wix doesn't have the heavy lifting fulfillment capacity that Squarespace has, it does have several unique features that its competitor does not.
Logo Creation
Just starting your business and don't have the resources to create your own logo or design? When you sign up for Wix you have the option of getting a free professional logo designed through their logo maker. It's surprisingly good! They can also pair you with a designer if you want more control over the final result.
Looking professional is important for getting customers to buy from your store, so we think this is a very useful tool.
Abandoned Cart
Shopping cart abandonment is a big problem for online sellers, with close to 75% of users abandoning carts before proceeding to checkout. Both Squarespace and Wix provide an Abandoned Cart functionality that allows you to email customers to remind them about their abandoned cart if they don't complete a purchase.
The automated email is sent if the user is logged into a client account and abandons their cart or they fill in their email during the checkout without completing the purchase. This can serve as a friendly reminder to customers to finish their shopping trip.
Wix, however, enables this feature for all their e-commerce plans, while Squarespace only enables it for their Advanced Commerce plan. In addition, you can view the individual abandoned carts in the dashboard and send coupons to users via the Wix customer chat to encourage sales! This gives the advantage to Wix.
Payment Gateways
Squarespace can only use Stripe or Paypal for payment gateways and Square for POS. Wix stores can choose from 26 payment gateways at the time of this post including all of Squarespace's options.
Drop Shipping
Drop shipping is a popular option for online stores. It allows small businesses to quickly get up and running by outsourcing their inventory management and shipping to a third party.
Wix allows you to directly integrate your store with the Modalyst dropshipping app. This makes it much easier to get your store up and running by removing the overhead and time needed for storing, packing, shipping, and tracking your products.
Business Tools
Wix provides a basic version of their Ascend platform for all websites, which can be upgraded to an additional monthly subscription of between $10-49 USD/month. This platform provides an all-in-one place to handle most of your business needs: SEO, social media, email campaigns, and live chat. It allows you to manage all of your communications in one place.
This is a big advantage over Squarespace, which has its own email marketing tool, but it only allows three trial blast campaigns and doesn't include the additional features that Wix does.
Connecting Your Domain Name
Another important difference is in how the platforms handle domains registered with third parties, such as domains leased via Venture.com.
Squarespace does not provide DNS services. If you are using Squarespace for your web site Venture can provide DNS for you, but we will have to add any records you need on your behalf. If you have frequent or urgent updates this is likely not the best solution.
Wix, on the other hand, does provide DNS services. Venture can delegate DNS for the domain to their name servers and you would then have self-serve DNS through them. Many other web hosts also include free self-serve DNS services for their hosting customers.
You are also welcome to use any third-party DNS service provider. Examples might include Namecheap's Premium DNS service, or Amazon's Route53.
Wix vs Squarespace: Who Is the E-Commerce Victor?
For Wix vs Squarespace, there's not a clear advantage in any one area. It's only when we look at all the differences together that there's a victor.
Wix is ever so slightly cheaper and provides slightly more e-commerce features (additional gateways, dropshipping, logo creation, business tools etc.) than Squarespace. For these reasons, we think Wix is a better e-commerce option.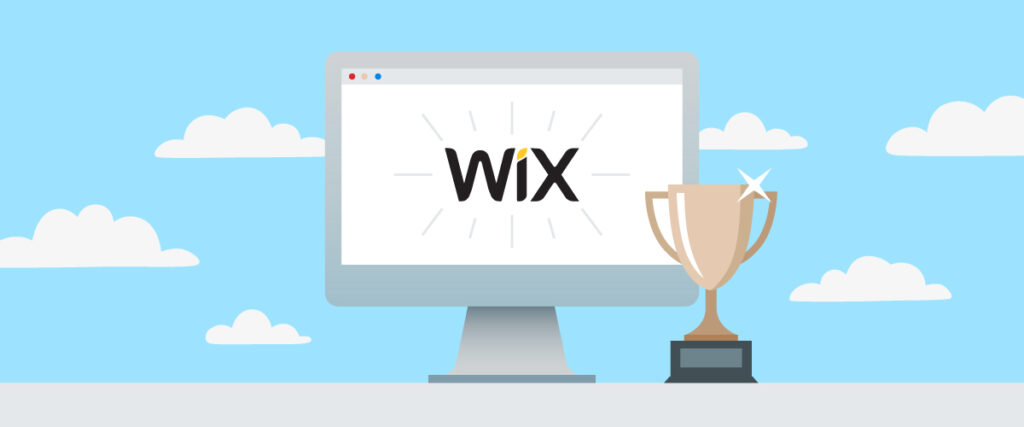 Wix vs Squarespace: Which Is Best?
Wix is the winner as it provides slightly better e-commerce tools for slightly less cost.